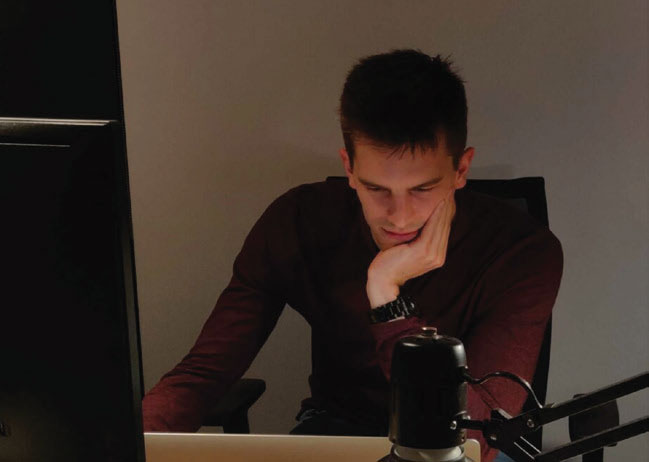 Cases
The amazing possibilities and advantages of being/having a Junior at customer projects.
The amazing possibilities and advantages of being/having a junior at customer projects
3 January 2020
Kilian Niemegeerts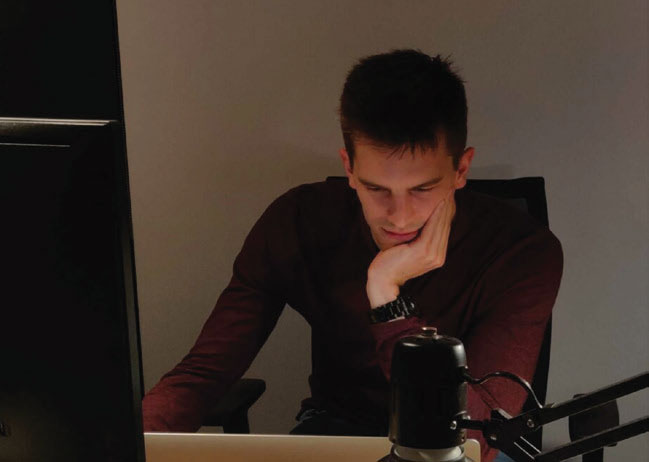 As a junior working at VITO
"There is an endless amount of potential growth in working as a junior profile, while at the same time you have the possibility to develop a wide base of knowledge and skills. This gives both the starter and the customer the chance to take on multiple tasks and domains." – Hans Habraken
For their pilot study concerning the prevention and the early detection of chronic diseases VITO (Flemish Institution for Technological Research) called in the help of FlowFactor. FlowFactor sent their starter Hans Habraken to investigate.
The start of Hans' adventure at FlowFactor
Via a previous internship Hans learned how to set up applications through DevOps that would automatically update and monitor themselves. This knowledge of automatisation and 'the cloud' earned him an interesting position as a DevOps engineer at FlowFactor. He was easily able to put his acquired knowledge into practice with the VITO-project and he proved himself to be a fast learner (as he gained more knowledge of many different aspects of the job)
VITO for research and prevention of chronic diseases
As a strategic research centre of the Flemish government, VITO's focus lies on durability: finding solutions for the societal problems of today. Preventing chronic diseases and discovering early patterns in the their development is their main goal. They try to reach this goal by researching people's clinical, molecular and environmental data. VITO is responsible for the research and follow-up of indicators that demand pre-emptive adjustments in terms of nutrition, exercise and other aspects of people's lives to safeguard their health.
"I AM my health": the perfect starter project for Hans
The "I AM my health" research program contributes to the transition from a disease-oriented health system for the prevention of non-transferable diseases to a system of 3 P's: predictive, personalised and participatory.
For "I AM Frontier", a pilot study of "I AM my health", many different kinds of data were collected from around 30 VITO employees: blood samples, urine samples, activity and heart rate, retina pictures… These data were collected at different points in time for a period of 18 months from multiple labs – an overwhelming challenge for the Data Management team to process in one coherent data infrastructure.
Despite VITO's own IT-department, external support and consultancy in the field of IT-capacities was needed to upscale the research and eliminate manual interventions as much as possible. This is where Hans enters the picture.
The benefits of a guided learning trajectory
Hans spent approximately seven months at VITO to support the project. Luckily he wasn't on his own: VITO's IT-department and the expertise of FlowFactor's seniors stood by him wherever they could, coaching and indicating which techniques would offer the best results. On the other hand Hans had the advantage of his youth: a fresh, flexibel and young attitude that didn't limit his efforts to merely one domain of specialisation.
FlowFactor's guidance in the automatisation of processes for delicate medical and personal data, helped Hans to handle the necessary tools, like Apache Airflow and scripting in Python. This enabled him to reach a solution that kept the risks as small as possible while respecting the ethical and legal norms.
"Hans has always been very attentive and kept his attention focused on the data at hand, which originally wasn't his focus point. He saw the "red flags" or problems in the amounts of data so they could be sent back to the lab." – Jan Theunis, PM Sustainable Health at VITO
Hans and VITO, one inspiring the other
In a few months time Hans and VITO designed an entire data management system together that they, in the long run, would want to extend and upscale for an investigation with more data. FlowFactor still offers remote support today:
if things don't run smoothly, Hans is there to save the day. In the end VITO found a Jack of all trades who taught the medical sector the new programming languages of Python, Apache Airflow and R. Hans himself as a starter grew together with the project in his capabilities. Designing databases inspired him to keep learning and conduct more research. Now FlowFactor offers remote support; if certain aspects don't function perfectly, Hans solves their problems.