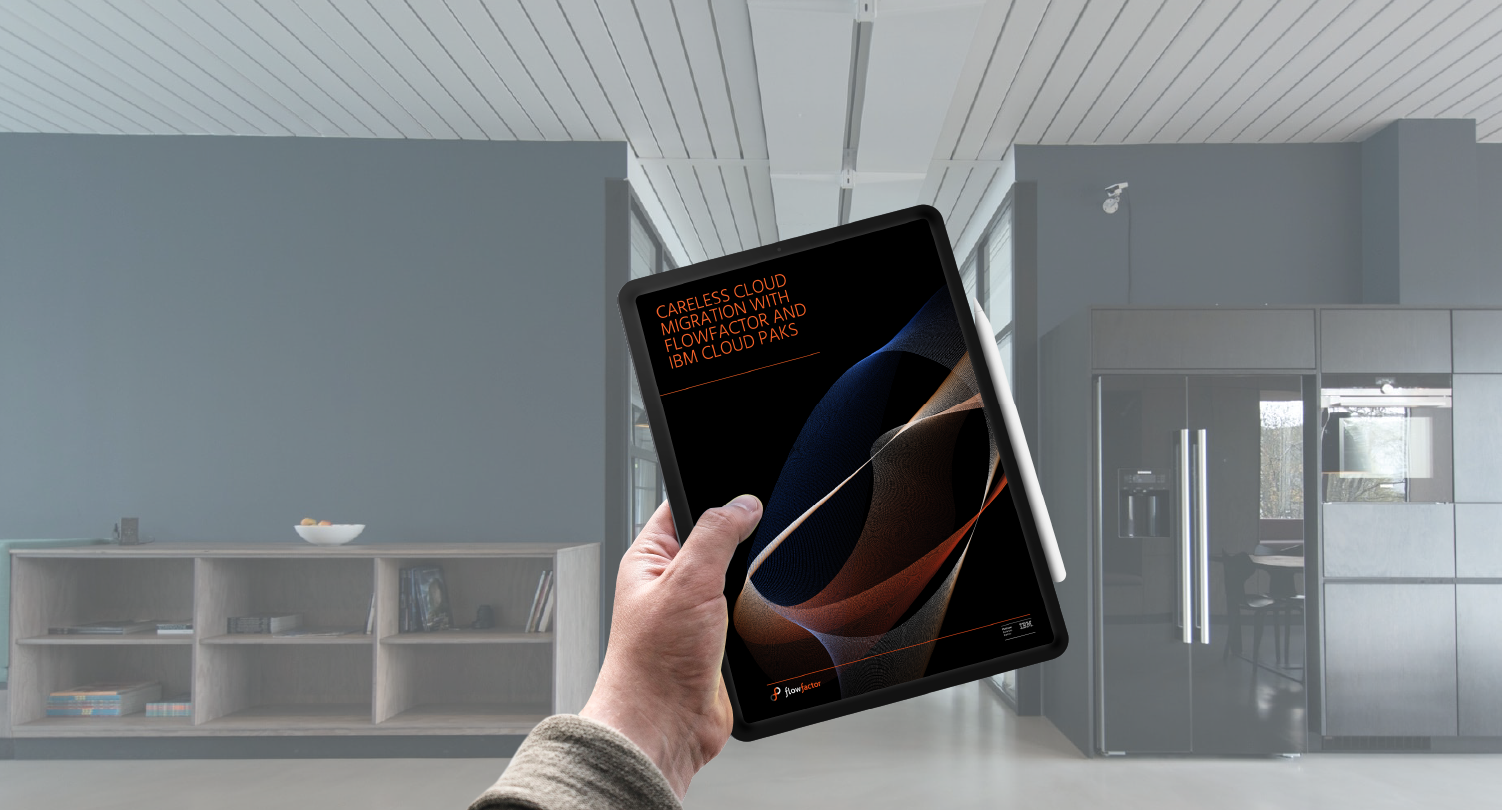 Blogs
[WHITEPAPER ] Careless cloud migration with FlowFactor and IBM Cloud Paks
Careless cloud migration with FlowFactor and IBM Cloud Paks
5 February 2021
Johan Janssen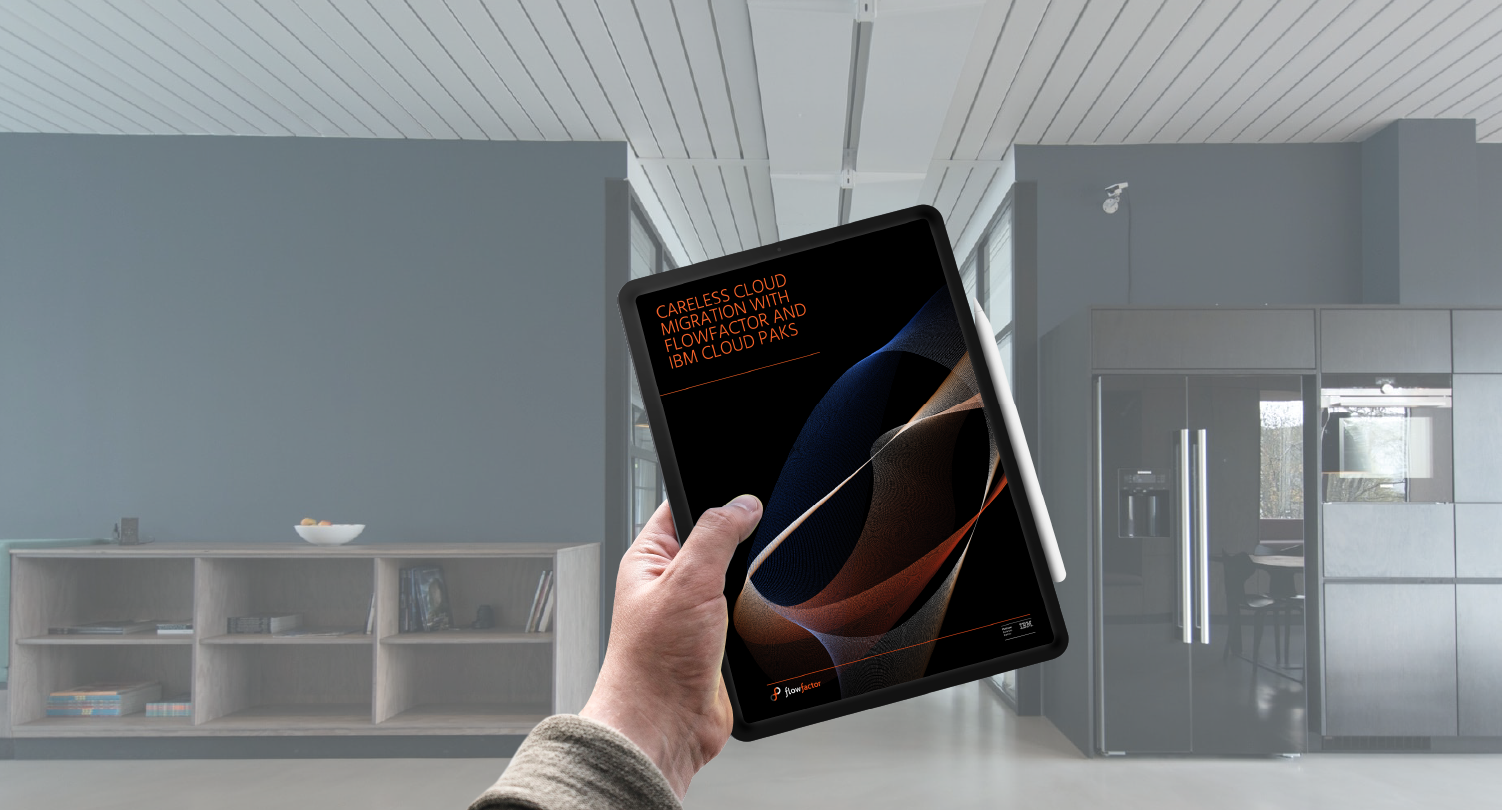 As an IT infrastructure automation expert, FlowFactor strongly believes in the benefits modern cloud infrastructure can bring to organizations. Chief of which is scalability: IT environments must be able to handle high demand spikes without performance issues and scale down during low demand cycles. This is why many organisations are looking at container technologies like Docker and Kubernetes as their main application infrastructure solutions.
But of course, enterprises also need to provide management, security and governance for their applications. This is why FlowFactor makes frequent use of IBM's Cloud Paks. Cloud Paks are enterprise-ready, containerized software solutions that give an open, faster, and more secure way to move core business applications to any cloud. Each IBM Cloud Pak includes containerized middleware and common software services for development and management, on top of a common integration layer.
At FlowFactor, our mission is to speed up the development process, shorten the time-to-market and increase the flexibility of your organisation through infrastructure automation. This paper will show you why IBM's Cloud Paks fit that mission perfectly, and we hope it will inspire you to start taking advantage of modern cloud infrastructure!