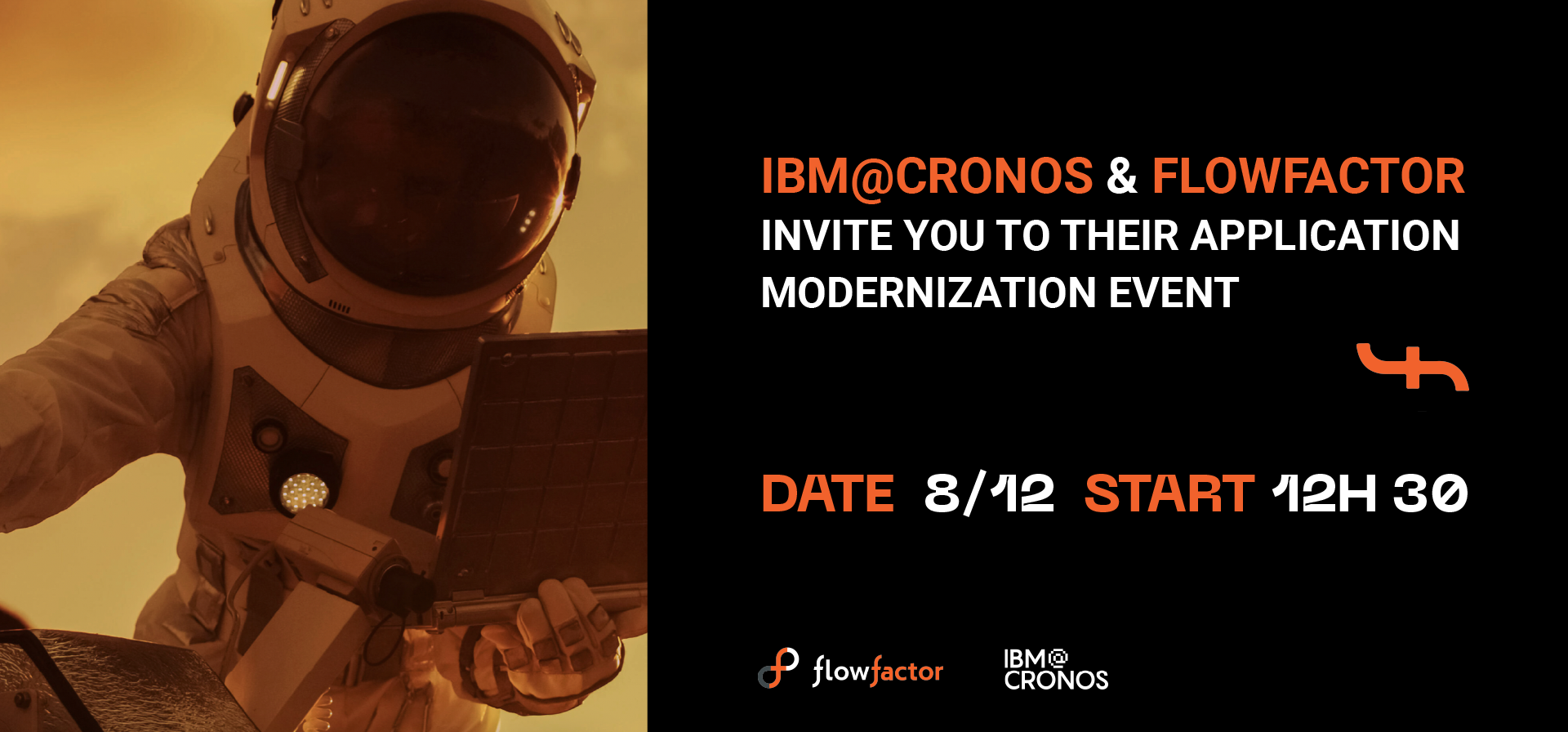 FlowFactor & IBM@Cronos invite you to their Application Modernization event.
10 November 2021
Kilian Niemegeerts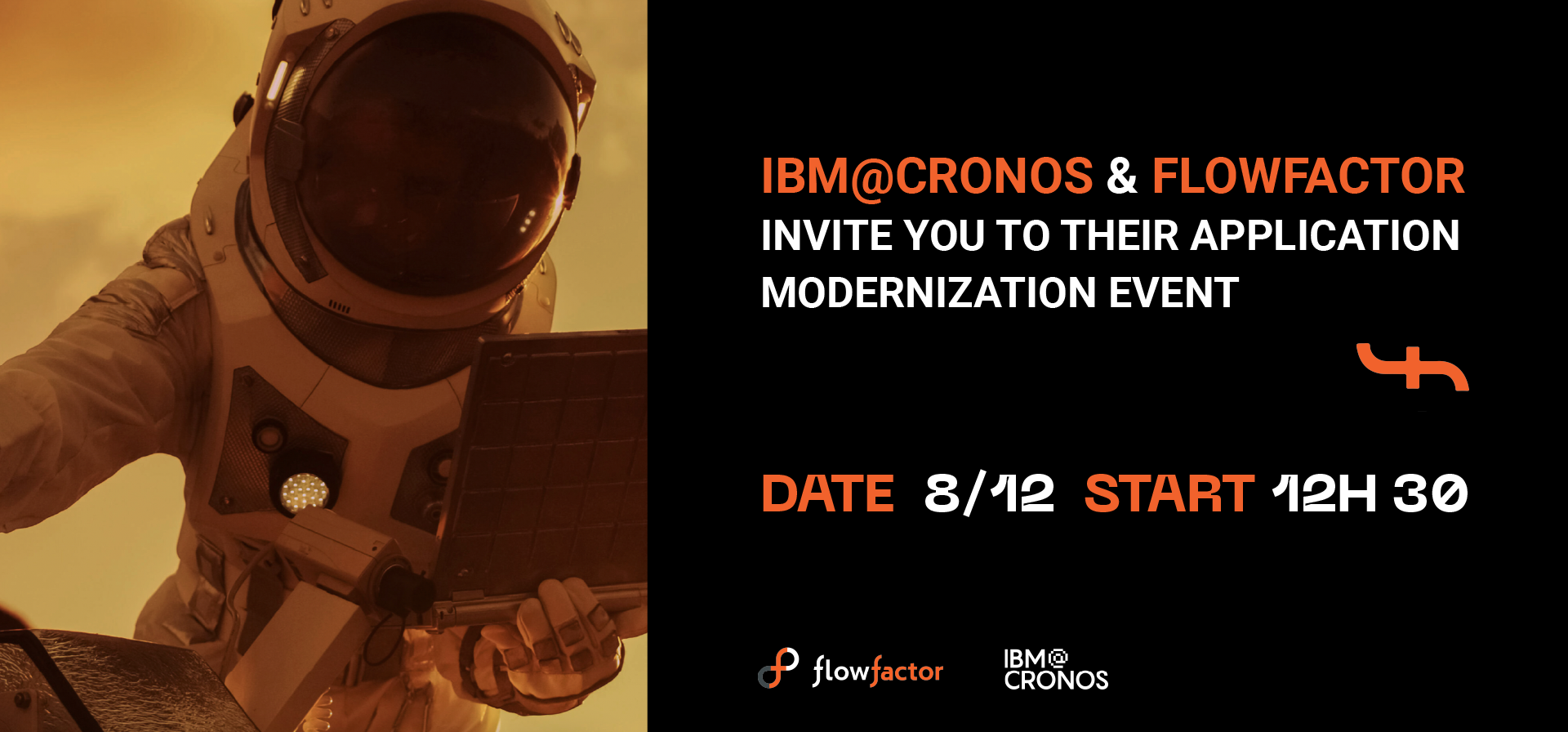 Time is money. And if there's anything we have learnt last year and a half, it's to move fast and move digital. At FlowFactor, we are convinced that application modernization is the key to gain the agility you need to stay on top in these ever-changing circumstances.

That's why we have decided to host an event with IBM@Cronos on December 8th from 12.30 until 19,00 to give you the necessary fuel to get started with your application modernization.
Save my seat
Why you should attend
Reducing your full deployment cycle time to no more than an hour. Does that sound like music to your ears? Then you should definitely mark December 8th in your agenda.

During this event, we will give you all the information you need to get started with your application modernization, from technical insights and strategical decision-making to cultural changes and practical customer cases. We will make sure that you leave with fresh and inspiring knowledge.

On top of all that expert content, There will be delicious food and drinks with a networking opportunity afterwards.  All of that in a Covid-safe environment! Stay tuned, we will announce the agenda soon!
Who should attend
That's simple, everybody who has a cost-efficient deployment, a DevOps way of working or more automation on the to do list for 2022. 

This event is ideal for larger corporations with several applications who would to make the shift from traditional Java Application Servers like WebLogic, Jboss or WebSphere Application Server Network Deployment to a modern and cloud-driven environment like WebSphere Liberty or Openliberty.
Practical info
Our event will take place on December 8th from 14.00 until 19.00 in the event hall in our main offices at Veldkant 4, Kontich. There is parking available next to our building. After the sessions, there will be diner and drinks so you don't go home with an empty stomach.

To guarantee a safe event, we need all attendees to provide a Covid-safe ticket. We will take all precautions needed to ensure your safety!
Register for the event