Nikolaas' Journey at FlowFactor: Live and Learn
16 March 2020
Nikolaas De Burggrave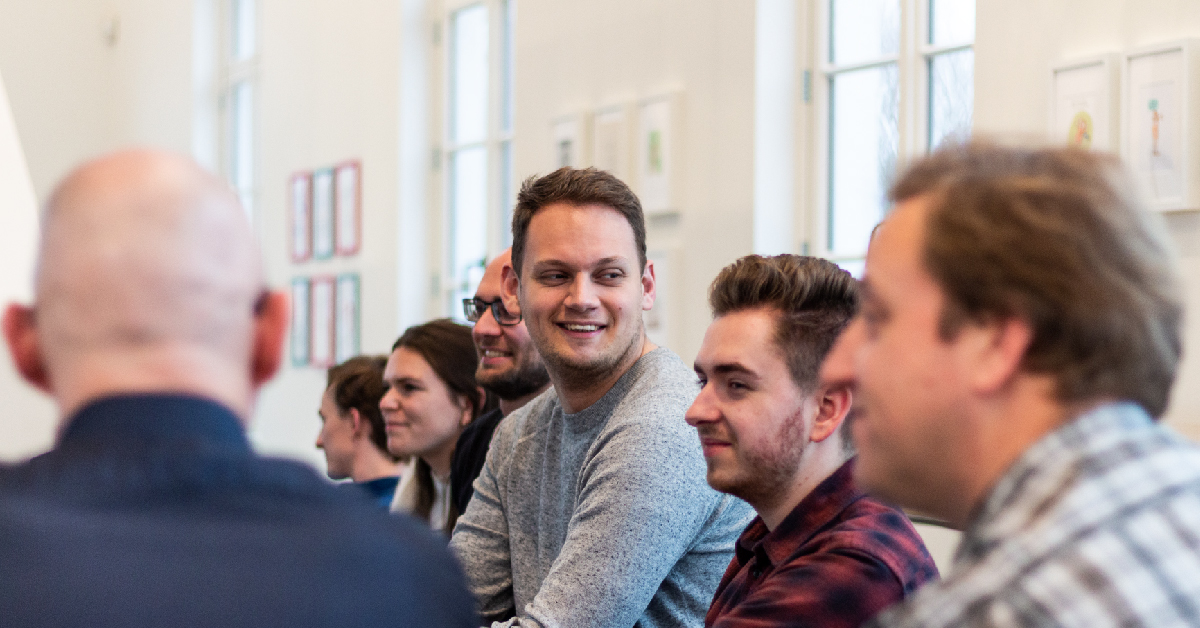 What would you do if you were always passionate about system and network engineering and wanted to make it your profession? Correct, knock on FlowFactor's door. That's exactly how Nikolaas tackled it. He came into touch with FlowFactor through an internship and was immediately sold. A marriage made in heaven as we say. From internship to a full-time job: discover the captivating story of Nikolaas, DevOps Engineer and managed services provider at FlowFactor.
Passion for system and network engineering
After first experiences with system and network engineering during some adult education courses, Nikolaas decided to delve further in this area. He started an IT study program at Karel de Grote Hogeschool with a specialization in system and network management. And as with any education, Nikolaas was expected to do an internship. By means of speed dates, he was able to get in touch with several companies, as well to get an idea of the type of assignment that would await him. It immediately became clear there was a special fit between Nikolaas' expectations and the traineeship as offered by FlowFactor. And so it happened.
Together with two fellow students, Nikolaas was given the responsibility of executing an assignment that focused on chaos engineering. Discovering gaps, providing solutions and making the system robust, the mission included it all. The perfect playground for anybody in training: a lot of responsibilities, many technologies available and plenty of colleagues with a broad experience. Both, Nikolaas and FlowFactor felt that there was a spark. After a few weeks Nikolaas got a contract proposal, something he didn't have to think twice about.
In short, you could say that, at least for him, Nikolaas' job combines the best of both worlds. As DevOps Engineer he's able to dig deep into various technologies, carrying out projects for several customers such as KBC. On top he's also responsible for providing managed services, which means he supports FlowFactor's current clients with any problem or question. Something that makes his job very multi-faceted. Every problem that arises is different, which allows him to build knowledge in a wide range of areas. And this is exactly what makes the job so attractive to Nikolaas: combining technical, executive tasks with sufficient contact with the customer.
As already mentioned several times before, FlowFactor attaches great importance to the learning process of its employees. Providing them with a training budget, organizing training days, presenting demos of new technologies: knowledge building and sharing is key for FlowFactor. In addition, FlowFactor is always looking for customers who are eager to work with new and progressive technologies. As an employee, you will be challenged time and time again with each new project. The perfect opportunity to enrich yourself tremendously.
For short, FlowFactor is story of many benefits for Nikolaas, as you…
●… get the opportunity to dive in a wide range of new technologies.
●… get the chance to develop and grow yourself.
●… are able to handle challenging assignments requiring challenging approaches.
●… share knowledge with your colleagues on a regular basis.
●… are able to work in a team of real experts.
●… work in a warm and welcoming atmosphere.
Interested in an internship or a job at FlowFactor?
Check out​ our available careers and get in touch!