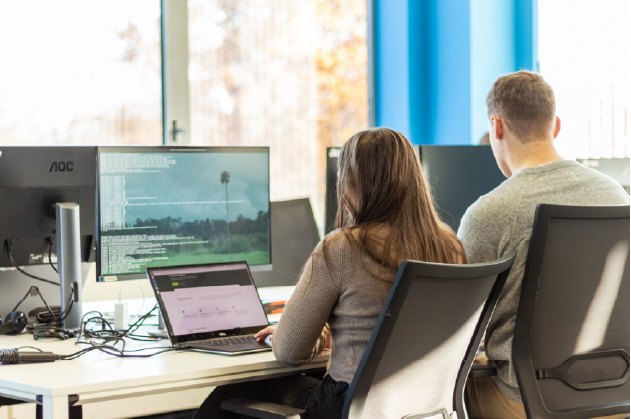 How does our IBM Cloud Pak ecosystem enable us to support the whole project lifecycle?
8 March 2021
Jessica Verlinden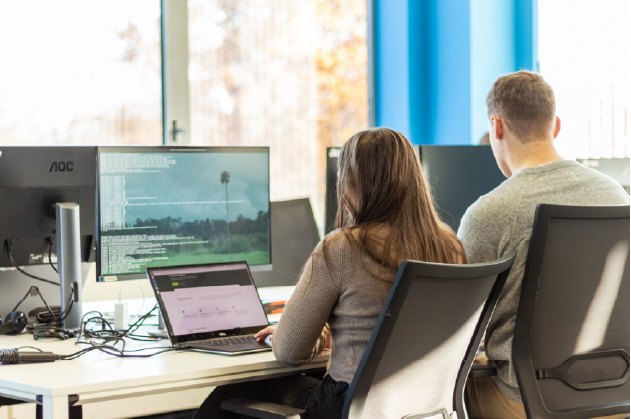 IBM & FlowFactor are a match made in heaven. Both companies want to become a conduit for innovation, modernization and digital transformation. IBM does so by focussing on user-friendliness in all their diverse solutions.  This user-friendliness subsequently allows FlowFactor to fully utilize the potential of IBM-technologies for all kinds of client-specific products and services.
This allows FlowFactor to not only provide a complete solution for every project but also consistently guarantees the added value and speed of delivery we want for our clients.
COMPLEMENTARITY
FlowFactor is part of the Cronos Group, and FlowFactor strongly believes when companies collaborate, the sum is greater than the individual parts. The complementarity between the services and products of different companies is self-evident. Through collaboration we can offer our clients a 'one-stop-shop', meaning we can handle the complete process from problem to solution.
In our eyes, being able to choose for the right expertise, technology and experience at the right time is of utmost importance in the quickly evolving technological landscape of today. IBM investing in Red Hat, one of the world's leading open-source companies, proves that it also believes in the power of cooperation. Open source, and the strong developer community behind it, shows the increased speed at which solutions see the light of day and are rolled out.
Additionally, with Red Hat's OpenShift and IBM's Cloud Paks a new leap towards further modernization has been made. FlowFactor recognizes the positive impact of collaboration and complementarity because on your own it is practically impossible to be quick and agile when supporting customers.
EVANGELISATION & IMPLEMENTATION
Convinced by the power of the IBM-portfolio, we try to evangelize this conviction and embed IBM technology as much as possible into the diverse solutions of the Cronos group ventures. With success! We make use of almost the entire IBM-offering, with amazing payoffs for our clients. Together with IBM and the rest of the Cronos group we worked on an ecosystem that ensures that we can help our clients from start till finish throughout the entire life cycle, from problem identification to implementation and management.
IBM's Cloud Paks play an important role in our strategy and collaborations:
CLOUD PAK FOR INTEGRATION
Integration Designers provides integration solutions between different applications and data sources.
CLOUD PAK FOR DATA
Solutions for databases and warehousing using technologies like AI with Brainjar, Oswald and Xplodata/I4BI.
CLOUD PAK FOR SECURITY
IS4u helps secure vulnerable data with their identity and access management solutions.
CLOUD PAK FOR APPLICATION
Optis & FlowFactor help realize a shorter go-to-market through containers, microservices and automation.
CLOUD PAK FOR AUTOMATION
Roborana assists companies in the automation of their business processes
CLOUD PAK FOR MULTICLOUD MANAGEMENT
FlowFactor supports companies in managing their cloud workload by securely automating implementation and management from a single control point where workloads are executed.
CLOUD PAK SYSTEM
Implementing and managing enterprise-grade private cloud for VM- and container-based applications is possible with the help of FlowFactor
Download our IBM Cloud Paks smart paper
We strongly believe in the Cronos ecosystem and the match with IBM. The one-stop-shop principle allows us to, in collaboration with other Cronos companies, assist our clients at all times and help them move forwards. Complementarity and multidisciplinarity make everything possible, and allows us to drastically improve our speed of delivery, even in your company! Curious to know what IBM Cloud paks can mean for business? Download our smart paper and start modernizing!