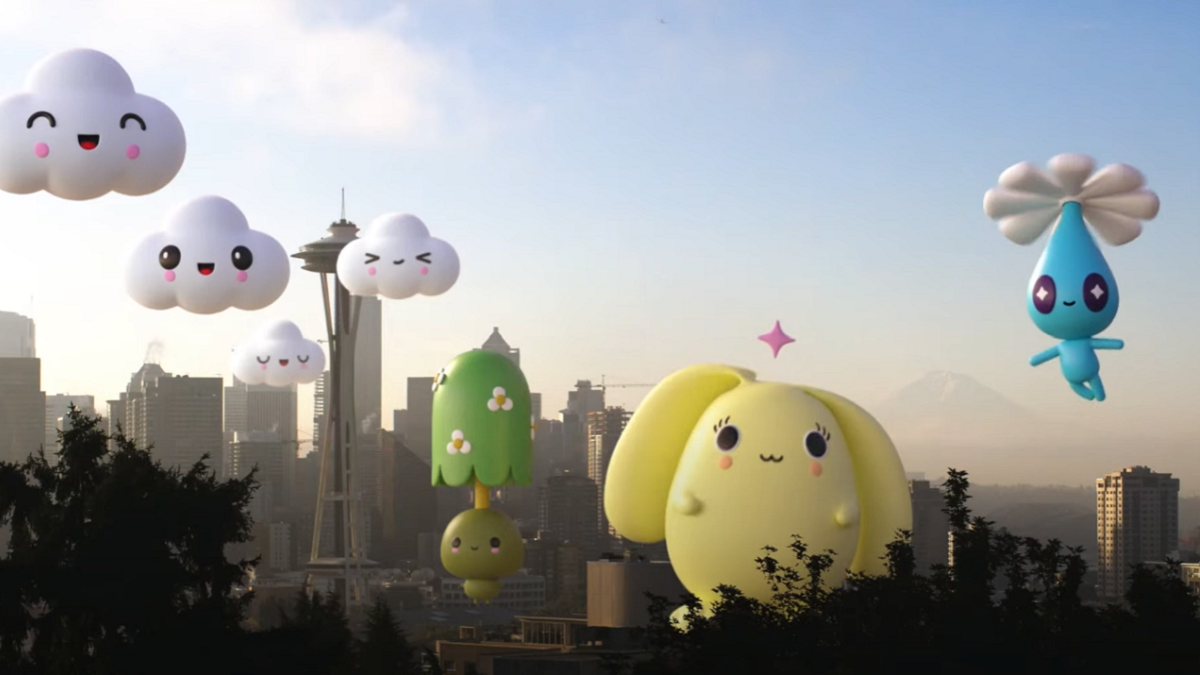 Supporting Verizon's iPhone 13 AR launch campaign with AWS serverless
Supporting Verizon's iPhone 13 AR launch campaign with AWS serverless
7 December 2021
Kilian Niemegeerts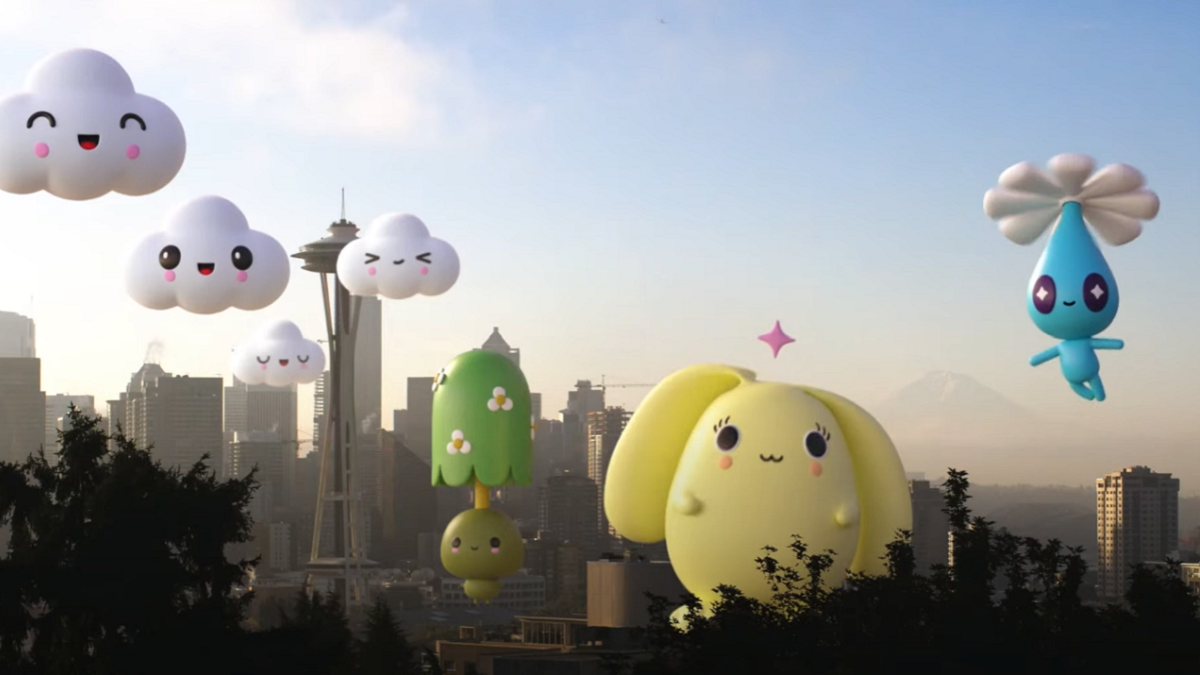 When marketing the launch of the newest iPhone, there's no choice but to go big. That's why Tool of North America partnered with artist Halsey and pop art collective FriendsWithYou to launch H1DD3N, an augmented reality treasure hunt running on smartphone browsers.
Of course, a hightech digital marketing campaign needs a DevOps infrastructure to match. Which is probably why our friends at nøcomputer called us to help with creating a scalable infrastructure that could handle highest loads without breaking a sweat. Wondering how we achieved this? Read ahead!
The Case
For the launch of the newest iPhone 13, Verizon wanted to launch a high-tech augmented reality experience. Big being the keyword here, the collaboration featured Grammy-nominated artist Halsey, as well as pop art collective FriendsWithYou whose playful characters were the backdrop for the AR experience.
The user experience itself was centered around an AR treasure hunt, where users explored the world and interacted with characters with a chance to win the new iPhone 13. Users were able to customize their own 'Friendsie' in AR, allowing them to see and interact with the characters in their actual environment. Afterwards, they were prompted to add their Friendsie to the AR art installation. 
In five locations around the US, 2.5m monoliths were installed, allowing users to experience the AR treasure hunt. An entire world complete with a cloud palace, hundreds of Friendsies added by users at home, and hidden opportunities to win an iPhone 13.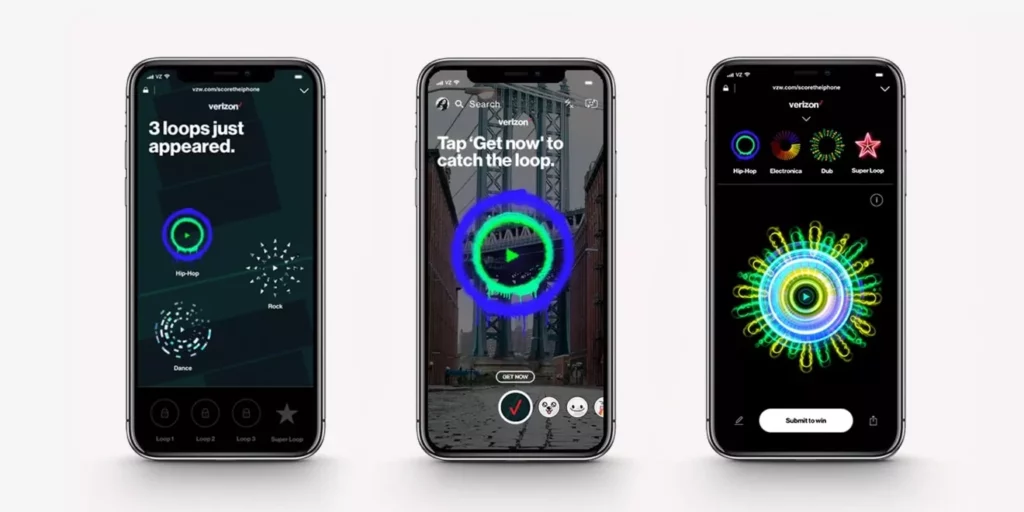 More with (server)less
Our followers will know that supporting high profile marketing campaigns has become somewhat of a FlowFactor specialty. Many elements were certainly familiar: tight deadlines, short development cycles and strong scalability requirements. One might assume that we have settled into a routine, but innovation never rests, which is why we decided to push the envelope even further using Amazon AWS serverless technology.
To those unfamiliar with the technology, the serverless framework is Amazon's development & monitoring solution for the deployment of auto-scaling apps on AWS Lambda. Serverless allows developers to create Lambda functions and define triggers through a straightforward YAML syntax. These functions and triggers can then be deployed in the cloud with a single command.
Automatic scaling and straightforward deployment seemed like a perfect match for our requirements, and serverless certainly delivered on its promises! Even with thousands of concurrent users participating in the treasure hunt, both at home and in the public spaces, the system scaled seamlessly to handle the load. 
Peace of mind
Thanks to FlowFactor DevOps and serverless expertise, H1DD3N's developers were able to rapidly set up and start developing in their serverless cloud architecture. Additionally, FlowFactor was responsible for the management and monitoring of the cloud deployment, bringing total peace of mind to all parties involved that their campaign would keep running no matter what.
For Wim Vanhenden, managing partner of nøcomputer, FlowFactor has become the default choice when it comes to projects with strong scalability & reliability requirements. "Though I've worked with different people in our past collaborations, FlowFactor has always provided people  with the right experience and expertise
"FlowFactor has always provided people with the necessary expertise and experience to deliver projects even under the toughest circumstances," Wim told us, "their reliability extends to both their people and the systems they help design which makes them the perfect partner for me"
Interested in a similar peace of mind when it comes to your IT infrastructure? Whether it's short term campaigns or business critical systems that need to stand the test of time, FlowFactor has the expertise to design and maintain scalable systems that won't let you down, no matter the circumstances. [Get in touch], and we'd be happy to talk further!
Get in touch!