Why Engie chose Flowfactor and IBM Websphere Liberty to transform their EOS application.
12 December 2020
Kilian Niemegeerts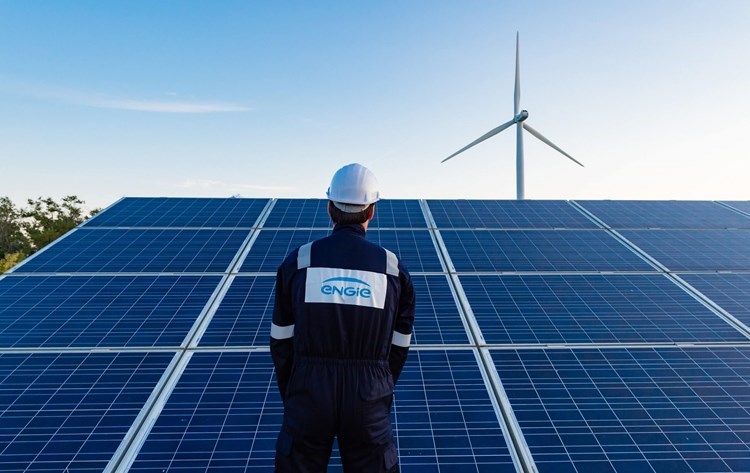 The Challenge
In 2017 Engie, one of the largest energy players in the world decided that it was time to modernise their ENGIE EOS application, used to generate complex billings for b2b clients, and migrate from a WebSphere 8.5 AIX environment. At the same time, Engie was looking to transform their developer environment from a Tomcat stack to make sure their entire application lifecycle is based on a single application server.
The end goal was to create an environment that would serve as the basis to rapidly roll out new Java/Websphere applications.
FlowFactor
Thanks to a successful previous collaboration, Engie contacted FlowFactor to guide them through this migration process. FlowFactor helps organizations accelerate the software development process, speed up time-to-market and increase flexibility through infrastructure automation and support as a service. FlowFactor combines IBM Cloud and Middleware solutions with the best of breed Open source technologies.
FlowFactor has a strong specialization in IBM Middleware management based on IBM WebSphere technology, providing Installation, Configuration, Automation, Troubleshooting and Tuning Services including 24/7 support as a service.
The Project
The first thing Engie wanted to do was to determine the best new environment for their target application server. FlowFactor quickly delivered a comparative study,  comparing TomEE with IBM's Websphere Liberty environment.
Together with the IBM Transformation advisor, FlowFactor managed to prove that a migration towards WebSphere Liberty had a limited impact on the application structure, and showed that the WebSphere Liberty performance was equal or better on all fronts compared to the existing platform or TomEE.
Discover IBM WebSphere Liberty
Once Engie was fully convinced by the power and flexibility of IBM's WebSphere Liberty environment in combination with the IBM Cloud Pak system, the migration project could fully begin. FlowFactor set up the environment that serves as the basis for the rapid deployment of new applications on the IBM PureApplication platform using the standard Websphere pattern in addition with custom scripts to ensure integration with the existing application landscape.
Finally, FlowFactor introduced self-service development capabilities for the applications team as the first step towards a fully DevOps-driven way of working.
The Results
With implementation complete, Engie now possessed a high-available/dual-datacenter Websphere Liberty environment based on IBM PureApplication patterns. Migration was performed fully seamlessly and resulted in a 25% performance gain. 
Additionally, the development team now has access to fully automated deployment capabilities from Test to Production environments, allowing them to start deployments without intervention from the OPS team.
And the future is bright! Thanks to their homogeneous, container-based environment, Engie is now in a prime position to make a seamless transition towards a public cloud environment, ensuring a hassle-free roadmap for years to come!
Inspired by this case and want to find out how FlowFactor can help your company move towards a DevOps way of working? Together we can work towards creating a more robust, uniform environment for your developers, ensuring shorter lead times for your applications and ultimately boosting the agility of your organisation.
Let's talk!
Eager to make the transition but worried about possible migration costs? Try the IBM Cloud Transformation Advisor, a user-friendly online tool that helps you determine the complexity of your applications, estimates the migrations costs and recommends an optimal target environment.